1100 Series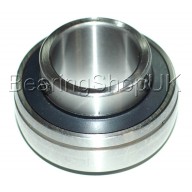 Bearings are commonly used in construction and mechanical applications. They can be categorised into Ball Bearings, Roller Bearings, Thrust Bearings, etc. They are comprised of different parts, such as Bearing Inserts. A Bearing Insert is used to mount two or more objects together, through a setscrew or a Locking Collar. The extended inner rings allow for better load distribution.

After 20 years in the business, Bearing Shop UK strives to provide the best quality products for our customers. Stocking V Pulleys, V Belts, Bearings, and other mechanical components, to learn more about our products, please visit our product page.

Can't find what you're looking for? – Contact us.